Pro Scooters
Go Big, Go Pro — Join Team Razor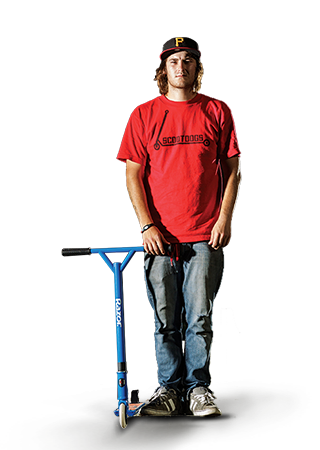 Push your game to the next level with Razor pro scooters—our official line of competition-ready scooters used by our Team Razor pro riders. Built with lightweight, super-tough aluminum construction with a rigid downtube and fixed handlebar design so you can pull off huge tricks, just like a pro.
Shop Razor Online

Shop.Razor.com is the only Official Razor Store for buying genuine Razor parts, products and accesssories online. Buy Crazy Cart, Razor Jr. and Pro Scooters directly from Razor, so you know they're official! Click here to Shop Razor ►

Looking for a replacement part for your Razor Electric Scooter or Ride On? Go to the Parts Finder to find the correct part.
Razor Pro Scooters — Product Lineup