All New Crazy Cart Shift – Drifting Made Easier
The newest addition to the Crazy Cart drifting family is here.
First, we brought you the ultimate drifting machine with the Razor Crazy Cart. Next, all you crazy parents and grown-ups wanted to join in on the fun (and who could blame you), so the Crazy Cart XL was born. Even lil' ones can join in on the crazy with our Razor Jr. Lil' Crazy ride.
Now Razor presents the Crazy Cart Shift! This awesome new addition to the award-winning line (Outdoor Toy of the Year 2014, Toy Industry Association) delivers all the drifting and driving fun you've come to expect from Crazy Cart. It features a simplified platform optimal for pre-teen drivers.
Revolutionized Drive, Easy Drifting
Drive forward, reverse, sideways, diagonally and everything in between with our new revolutionary drive system. We modeled the steering wheel to drift like a real car, allowing riders to keep both hands on the wheel for stability. Designed for young riders, 8yrs and up, the Crazy Cart Shift's simplified platform is tailored for easier drifting, without all the complicated controls.
Power Core™ Techonology
The Crazy Cart Shift is powered by Razor's NEW Power Core™ Technology! This patent pending technology includes an in-wheel hub motor, which is lightweight and maintenance-free. No chain-driven motor or chain tensioner required.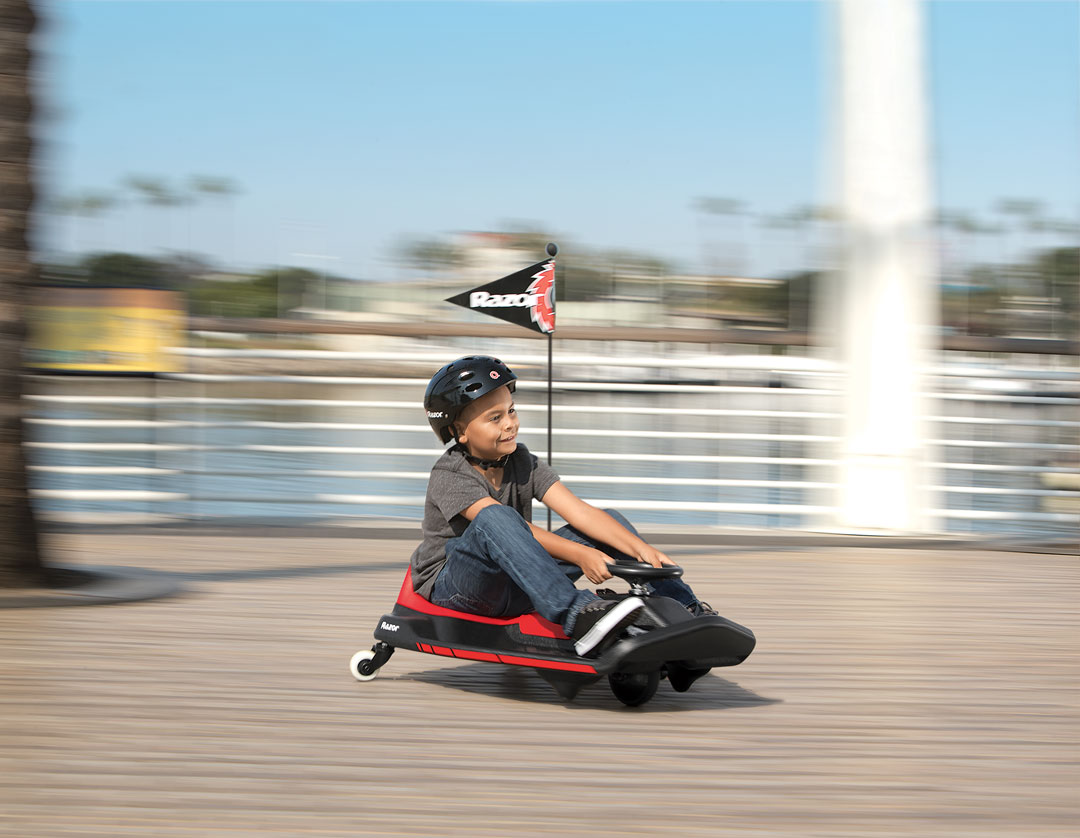 Hit speeds of 8mph and drift on for up to 40 minutes of continuous fun! The Crazy Cart Shift delivers the drifting and driving fun of the original Crazy Cart for all the drifters in between our Crazy Cart rides.