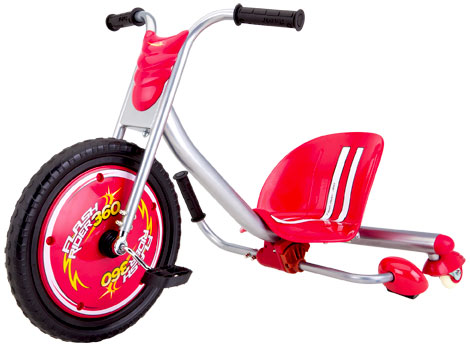 The Razor FlashRider 360 earned top honors this week at the TimeToPlay Spring Showcase in New York City.  The FlashRider 360 was awarded one of the coveted spots on the Most Wanted Toys List!  The winning toys were announced at a press conference at the Spring Showcase.
This hot new ride earned 15 out of 15 Stars in the categories of fun, repeat play, and assembly and instructions.  And it's no surprise, kids are spinning and sparking for this flashy new ride!  Here's a little bit of what they had to say about it:
Why It's Fun
The 360-degree wheels allow kids to do all kinds of spins and tricks with the FlashRider 360. And kids will love making sparks fly as they ride along on this cool three-wheeler.
You can see the entire review here.
You can read all about the FlashRider 360 here.