*Remember to check your local state and city's riding laws before tearing up any of these sweet riding spots.
Fall is finally here! Whether you're looking for a fun family outing or heading out on a solo session, make the most of this awesome weather with a killer fall ride on whichever Razor ride you're rocking. From the traditional to the off-the-beaten (but still paved) path, we've got some great ideas for this weekend's ride, like:
1. Downtown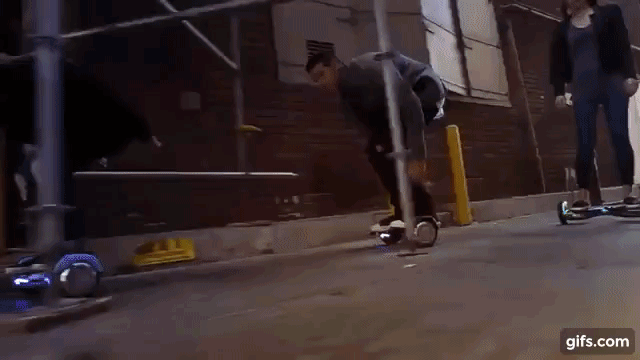 Riding through an empty business district on the weekend can be exhilarating. Having the city all to yourself makes for a sweet ride, whether you're out for a casual cruise on your Hovertrax 2.0 or kicking off a sick trick session and rushing the parking ramps on your El Dorado Pro Scooter.
Pro-tip: Don't live near downtown? Business parks are often empty on the weekends, too, and offer some seriously smooth sidewalks, minus the sky scrapers.
2. Rail Trails
Rail trails are old, unused railways that have been converted into smooth multi-use paths. Cool right?! For the most part, that means miles of flat, paved trails usually running through very beautiful and/or historical areas of your town. Find the closest trails available to you using TrailLink then grab your favorite Razor scooter or ride and get going!
3. Beach/Shore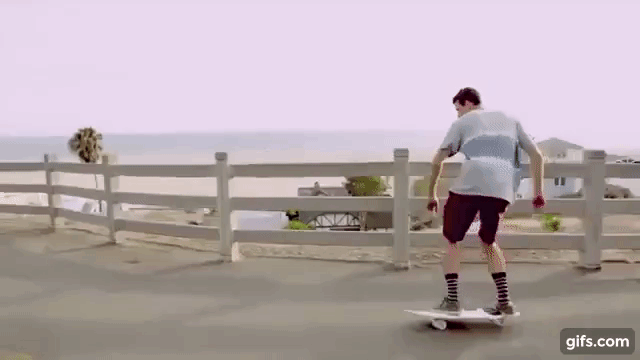 Stretch summer just a little longer with one last waterfront ride! Most beach towns offer a paved bike path along the shore, as do most of the larger lakes. And when the water really does get too cold, you can still cut and carve up the boardwalk on your Razor RipSurf.
Pro-tip: Also a killer spot for snacks and cool drinks along the way.
4. A High School or School Playground
Visit a middle school or high school on the weekend and you won't see a soul! Making this location the perfect spot to take your Razor scooter or Crazy Cart for a ride. Trust us — we do it all the time!
Pro-tip: Check out the school track for an endless paved path with zero obstacles – perfect for challenging your friends to a race!
5. Empty Parking Lot or Structure

These spaces can have miles of paved runway, perfect for drifting, driving and spinning. And for Halloween, what's spookier than being in an empty, "abandoned" lot (scary)…with friends (oh, not so scary)…at night (scarier)…with ZOMBIES?! (scariest!)
Pro-tip: Check your surroundings. Some lots may be private property, so check first, ask permission and follow all posted rules and local laws.
So call your crew and coordinate your next meetup! Or show us your favorite fall ride! Tag your rides on Instagram, Twitter and YouTube with #RideRazor and #RazorContest for a chance to win one of our #RideRazor prizes!