Watch video of the GFD Fury in action:


What do you get when you take the insane drifting and spinning moves of the Ground Force Drifter and add a Spark Bar? Meet the Razor Ground Force Drifter Fury, the flashiest Razor Electric Ride On yet.
The new GFD Fury is exclusively available in Toys"R"Us stores or on Toysrus.com: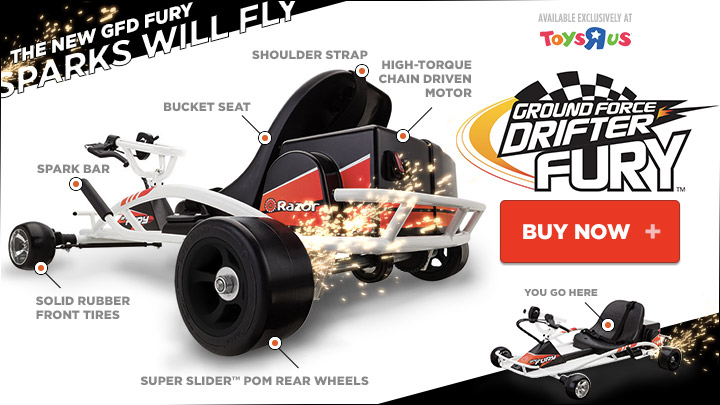 Blaze a wild path of 360s, corners and powerslides with a high-torque motor that takes you up to 12 mph. The GFD Fury's sleek aluminum wheels guide the front, while Super Slider™ POM rear wheels let it loose for insane drifting, gliding, and spinning action.