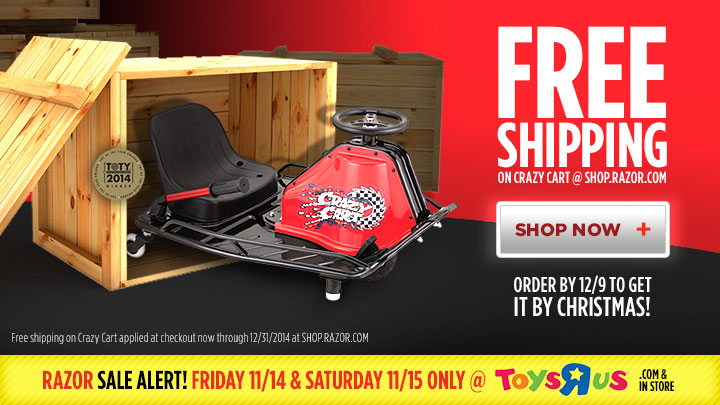 Shop SHOP.RAZOR.COM now through 12/31/2014—get free shipping on Crazy Cart while supplies last. Order by 12/9 to get it by Christmas. Our stock is updated daily through the holiday season, so check SHOP.RAZOR.COM often for new stock.
RAZOR SALE ALERT:
Friday and Saturday ONLY at Toys"R"Us
Mark your calendars! This Friday and Saturday only, all Razor scooters and ride-ons will be on sale at Toys"R"Us stores and online at TOYSRUS.COM.