Ride, carve and drift like a dream with the all-new Razor Rift.
Push Button Throttle
No pedaling required.
360º Rear Wheels
Non-stop spinning action with dual-inclined caster wheels.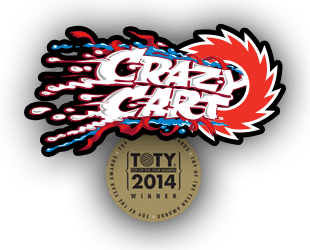 Born to drift
Rugged enough to handle 140 lbs. Versatile enough to perform 360º spins and motor in any direction. Crazy Cart lets you drift until the pavement screeches for mercy.